This weekend we are running a competition over at our sister travel points site Head for Points that we wanted to extend to our Shopper Points readers.

One lucky reader can win a romantic weekend stay for two at the four-star Worcester Whitehouse Hotel!  Breakfast, dinner and a late check-out is included and the hotel has an impressive spa.
A bit about the Worcester Whitehouse Hotel.
A few months ago I stayed at a very smart hotel in Worcester and wrote a short review on Head for Points.
Now the Worcester Whitehouse Hotel is giving away a 'romantic weekend in Worcester' to one of our readers!
The Worcester Whitehouse Hotel is an independently owned hotel located in the heart of Worcester.  For those of you who have not yet had the chance to visit this vibrant and historical city this is an ideal opportunity.
Besides the restaurant and a Starbucks, the Worcester Whitehouse Hotel has an impressive gym with a pool, jacuzzi, sauna and steam room.
The Worcester Whitehouse Hotel is easy to get to – it is right opposite Worcester Foregate Street station if you come by train and there are lots of shops and bars within walking distance.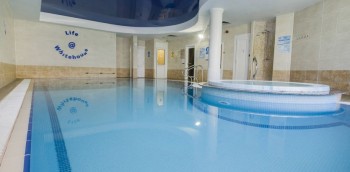 The hotel website is here if you want to find out more.
What can you win?
You can win a romantic weekend for two at the Worcester Whitehouse Hotel.
Included in the prize are:
two nights for one or two people in one of their four poster bedrooms in the original historic part of the hotel (either Friday/Saturday or Saturday/Sunday)
breakfast on both mornings
a two course dinner on one of the evenings
welcome gift bottle of prosecco on arrival (or to be had with dinner)
late check out at 2pm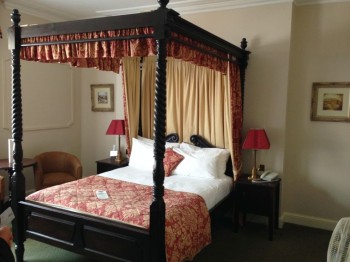 Entrants must be 18 or over and UK residents.
You can take your stay on any weekend over the next six months.  Worcester Whitehouse Hotel reserves the right to reject potential dates at its discretion although it will do its best to accommodate you on your preferred choice.
How do you win?
It's super simple.
All you need to do is complete the automated form at the bottom of this article with your email address.  That's it!
(On mobile, click the link under 'Good luck' below to be taken to a separate entry page.)
The deadline for entries is midnight on Sunday 16th October. The winner will be announced on Head for Points and Shopper Points next week.
You can only enter if you are a UK resident. You are limited to one submission per person and the winner MUST be one of the guests.
The other rules
Please read this before you enter. The full rules, which take precedence over this summary, can be found by clicking 'Terms & Conditions' in the entry widget.
Entrants must be aged 18 years or over and a UK resident.
The competition will launch at 5.45am on Saturday 15th October and close at midnight UK time on Sunday 16th October.
Please ensure that you put a valid email address on the entry form.
The winner will be picked at random by the software which collates the entries.
There is no cash alternative to the prize.
The prize is not transferable. The winner must be one of the two guests.

It is the responsibility of the winner to co-ordinate the date of their stay with Worcester Whitehouse Hotel.
The hotel may block any dates at its absolute discretion.
The prize is valid for six months, until 16th April 2017.
Travel and other costs, apart from two nights accommodation, breakfast and one dinner are the responsibility of the winner.
Entries are limited to one per person.
Your email details will not be used by Head for Points / Shopper Points for any other purpose and will not be shared with Worcester Whitehouse Hotel (unless you win!).
Under UK law we are obliged to make the name of the winner available upon request.
The joint promoters of the competition are Head for Points / Shopper Points and Worcester Whitehouse Hotel, contact details available on request.
Good luck to everyone.
Win a romantic weekend for two in Worcester

Want to earn more Clubcard or Nectar points? Click here to visit the Shopper Points home page for the latest news and offers. Come back every day for new deals or join our email list.
Do you earn Clubcard or Nectar points from your credit card?
.  If not, you're missing out. We review the best options 
in this article
.
Do you convert Clubcard points into Avios or Virgin Flying Club? If you do, visit our sister site, Head for Points, which is full of tips for maximising your frequent flyer miles.