Tesco has finally announced its overhaul of Clubcard.
After various changes to their Clubcard scheme over the last year including scrapping the double up event, getting rid of Clubcard points with gift cards and introducing the PayQwiq app as a payment method, Tesco has announced a major overhaul of the scheme.
Based on reports at moneysavingexpert.com these are the major changes:
New contactless Clubcards are being sent to all members from Friday  (this might explain why I'm still waiting for my replacement card that I ordered ages ago…..)
You can redeem vouchers in multiples of 50p rather than £2.50 – this will reduce wastage, which was a problem with some Days Out vouchers
You can redeem Clubcard vouchers via the Tesco app, by letting the store scan a bar code – although you really, really should not be spending Clubcard vouchers in store at face value!
Uber and Hotels.com have been added as Boost partners at 3 x face value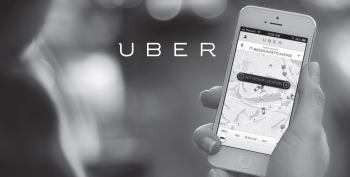 The Uber and Hotels.com deals are very interesting.
Uber:
The Uber deal is a 'genuine' 3 x face value offer.
The Tesco / Uber page is here.
For every 50p of vouchers you convert, you receive £1.50 of Uber credit.  No catches although, for clarity, you can't use it for UberEATS or UberRUSH credit.
This is an excellent deal if you are a regular Uber user and instantly makes this one of the best Tesco Clubcard redemptions.
Hotels.com:
The Tesco / Hotels.com page is here.
This is not a 'genuine' 3 x face value offer.  Hotels.com does not let you collect Hotels.com Rewards credit if you pay with Clubcard vouchers.  You won't get any shopping portal rewards either.  Even discounting those two aspects, however, you would still be getting over 2.5 x face value for your vouchers.
Note that you can only book pre-paid rooms with your Clubcard vouchers and that your points are not refundable if you cancel your hotel booking.
There is a cap of converting £165 of points per transaction, which would give you a £495 voucher.  Whilst you can only use one voucher per booking, nothing stops you making separate back to back bookings.
As you can only use one voucher per booking you need to be careful when you convert.  If a room costs £150 then you need to convert £50 of Clubcard points into one voucher if you want the entire room to be free.  If the price drops to £140 before you get around to booking, you don't get £10 back.  If the price goes up to £160, you need to pay the extra in cash – you can't add a 2nd voucher for £10.
PS.  If you don't already have an Uber account but may now open one, don't forget our special sign-up code.  Adding code HEADFORPOINTS on the Payment page after registering gets you your first ride for free, up to £15.  This is better than the standard refer-a-friend bonus which only gets you a free ride up to £10.
Want to earn more Clubcard or Nectar points? Click here to visit the Shopper Points home page for the latest news and offers. Come back every day for new deals or join our email list.
Do you earn Clubcard or Nectar points from your credit card?
.  If not, you're missing out. We review the best options 
in this article
.
Do you convert Clubcard points into Avios or Virgin Flying Club? If you do, visit our sister site, Head for Points, which is full of tips for maximising your frequent flyer miles.