Back in August, I wrote – for the benefit of our London-based readers – about a very good offer with car sharing club Zipcar. The company had, as a promotion, dropped its sign-up fee.
This meant that it made sense for pretty much anyone living in Central London, and who has a driving licence but no car, to sign up. After all, you never know when a car will come in handy for an hour or so. Those Ikea flat packs won't fit on the tube …..
Zipcar has now doubled down on the offer. As well as waiving the sign-up fee, it will give you £24 of free driving credit when you join via this link. The £24 of credit will be valid for 30 days.
Zipcar is very easy to use
The process is very simple. You book your car via the Zipcar app or on their website.
You initially unlock the car using a credit card-sized membership card or via your smartphone. The keys are in the glovebox. At the end of the rental, you reverse the process.
If the petrol tank drops below 25% full, there is a fuel charge card in the car to allow you to fill it up without using your own money.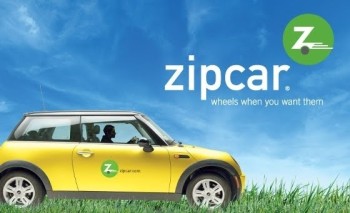 Zipcar has overhauled its membership fees in a very positive way
Zipcar has totally overhauled its membership package. You can now join for FREE for a limited period if you are in London.
And, until 31st December, you will get £24 of driving credit on top! You need to join via this special application page and use code LON2017-AFF-FREE24 (the code will be applied automatically when you click the link).
You have nothing to lose by signing up. You never know when access to a car at short notice will come in useful.
There are actually three price plans now available as you can see on this page of their website. These are their London prices:
FREE (limited offer) membership – pay from £8 per hour for the car, or
£6 per month – get a £6 monthly driving credit (expires if not used) and pay from £6 per hour for the car, or
£15 per month – get a £15 monthly driving credit (expires if not used) and pay from £5 per hour for the car
The £6 per month package is better value if you are sure you will use a car at least once per month.
The free option, however, is worth having as an 'emergency' back-up even if you don't plan to use Zipcar on a regular basis.
Unfortunately, the free membership is not available in Bristol, Maidstone, Oxford, Cambridge, Glasgow or Edinburgh where Zipcar also operates. However, you WILL get the £24 of free driving credit if you use this link.
The sign-up page is here if you want to give the free plan (London readers only), or one of the other new plans, a go. You never know when it might come in handy. You will get the additional £24 of driving credit if you apply by 31st December.
Want to earn more Clubcard or Nectar points? Click here to visit the Shopper Points home page for the latest news and offers. Come back every day for new deals or join our email list.
Do you earn Clubcard or Nectar points from your credit card?
.  If not, you're missing out. We review the best options 
in this article
.
Do you convert Clubcard points into Avios or Virgin Flying Club? If you do, visit our sister site, Head for Points, which is full of tips for maximising your frequent flyer miles.