News in brief:
Good Nectar redemption offer with LNER
If you are sitting on a stash of Nectar points, there is an interesting offer at the moment which can get you 1p per Nectar point. This is double the usual redemption rate and so well worth having.
It is targeted, but widely targeted. You need to look at the offers section of the Nectar app or log in to the website to see if it is there.
Redeem Nectar points for an LNER trains e-voucher before 19th December and you will get 50% of the points back.
This is how it would work if you had a 4,000 points balance:
Redeem 4,000 Nectar points for a £20 LNER e-voucher
Receive 2,000 Nectar points back into your account (it isn't clear how long this takes)
You have paid a net 2,000 points for your £20 voucher which means 1p per point
LNER e-vouchers are valid for "at least" 12 months after you've added them to your LNER account. They can ONLY be used on LNER Advance tickets, Standard or First. Given how hard it is to get more than 0.5p per Nectar point, this offer is worth a look if you are a regular LNER traveller. Do not redeem unless you see the offer in your Nectar account, however.
Get 5% off your ski holiday with a SNO promo code
Winter holidays are quickly approaching, and we wanted to remind you that ski holidays company SNO continues to offer an exclusive 5% discount code for all Shopper Points and Head for Points readers.
The discount can be used on a number of great chalet deals they currently have available.
The ski company offer 1000's of chalet holidays to the Alps as well as America. Many packages come with incentives like 50% off lift passes, free lift passes and 2-4-1 equipment hire deals (the latter is valid with the Etoile des Neiges in France, pictured below).
Shopper Points and Head for Points readers are able to claim a 5% discount from the brochure price of these holidays by using the code SNOHFP.
You can find all of SNO's chalet package deals here and the phone number to book and apply your 5% discount is 020 7770 6888.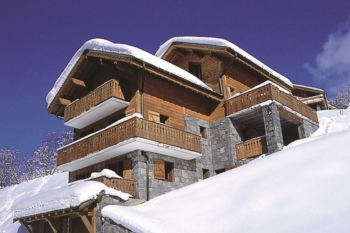 Want to earn more Clubcard or Nectar points? Click here to visit the Shopper Points home page for the latest news and offers. Come back every day for new deals or join our email list.
Do you earn Clubcard or Nectar points from your credit card?
.  If not, you're missing out. We review the best options 
in this article
.
Do you convert Clubcard points into Avios or Virgin Flying Club? If you do, visit our sister site, Head for Points, which is full of tips for maximising your frequent flyer miles.